Winter Baseball Camps
Five Reasons to Attend a Winter Baseball Camp with U.S. Baseball Academy.


 
While most baseball players are taking a break or focusing on other sports, winter baseball camps offer participants a chance to improve their game before the spring baseball season starts. Off-season camps enhance player development and give players a chance to learn outside the everyday confines of practice or games.   Here are the top five reasons your player should attend a winter baseball camp.
Improve your game—instructional baseball camps are a time for players to focus on their strengths and weaknesses.  It's important for players to set goals for themselves each season and, oftentimes, improving in one area or another is a common goal for players.  Winter instructional camps help players achieve their improvement goals and make gains before a new season starts.
Season Fitness—attending a winter baseball camp helps players get into shape for the spring season.  Most players finish their fall ball season and don't pick up a bat or glove until spring season rolls around, sometime in March or April.  U.S. Baseball Academy's Spring Training program helps players get into shape before the season so that players are in mid-season form before the season even starts.  Professional players use "spring training" to get into shape, so why shouldn't youth players?
Improve Self Esteem—winter baseball camps are instruction intensive.  Players learn new skills and techniques or refine skills and techniques they may already have.  These new skills improve their self-esteem and help them to feel confident when they start their season.  Since camp settings are educational, players can build confidence outside the normal, sometimes stressful, confines of a game or practice.
"Broaden your horizons"—players can broaden their horizons and learn from instructors they don't have access to on a regular basis.  Every child is different, so learning a skill (even if they have learned it before) from a different coach may change how a player sees something and the skill or technique may "click" with them, when it previously had not.  Forging new relationships with coaches outside of a player's daily routine can aid in their social development as well.
Fun—most players that play baseball, do so because it's fun.  The challenge of learning new skills and the camaraderie of a team make baseball a sport they can enjoy doing.  Winter baseball camps allow players to enjoy the sport they love year round.
U.S. Baseball Academy takes pride in helping youth players improve their game before the season. Registration is now under way and, because space is limited, we encourage you to sign up today to reserve your spot!  You can register now and pay later.  Sign up for three skills and save $100 off the one skill price!  Visit www.usbaseballacademy.com for more details.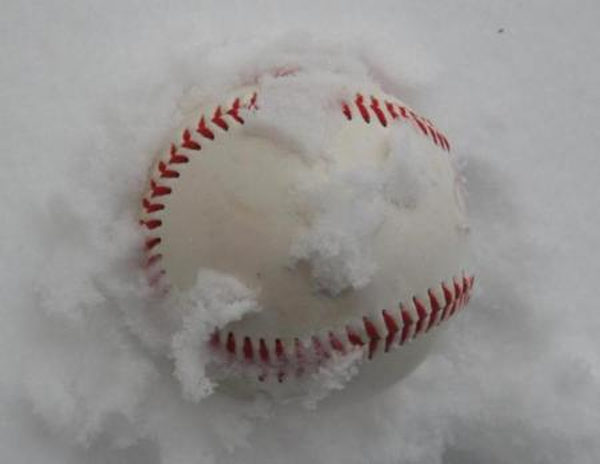 MORE ABOUT U.S. BASEBALL ACADEMY'S
WINTER/SPRING BASEBALL CAMPS

Now that you're young baseball hitter has learned how to hold a bat, U.S. Baseball Academy winter camps can be the next step in taking your player's game to the next level.
U.S. Baseball Academy will host a winter training program at more than 225 locations across 45 states. USBA's nationally acclaimed off-season training program is locally hosted by baseball coaches in your local area.
Sessions are available for players of all ages and all ability levels. Early registration discounts are available now. Clinics are tailored for rec league, little league, high school, senior league and travel team players throughout the Alliance area. Instruction is available in hitting, pitching, fielding, baserunning and catching. With tuition as low as $139 (23/hour of instruction) for the whole program, the value is unrivaled. Our Triple Play special gets your choice of three skill sessions (hitting, pitching, catching or fielding/baserunning), at a savings of $100 for all 18 hours of instruction ($18/per hour of instruction). You can add just one additional skill and save $30 off regular prices.
Get ahead of the competition and prepare for the upcoming season. Our coaches can get you in mid-season form while others are gathering winter rust.
Space is limited by a low player-coach ratio. Pre-registration is required. Register now and pay later.