Baseball for Beginners
The Basics: How to Hold a Bat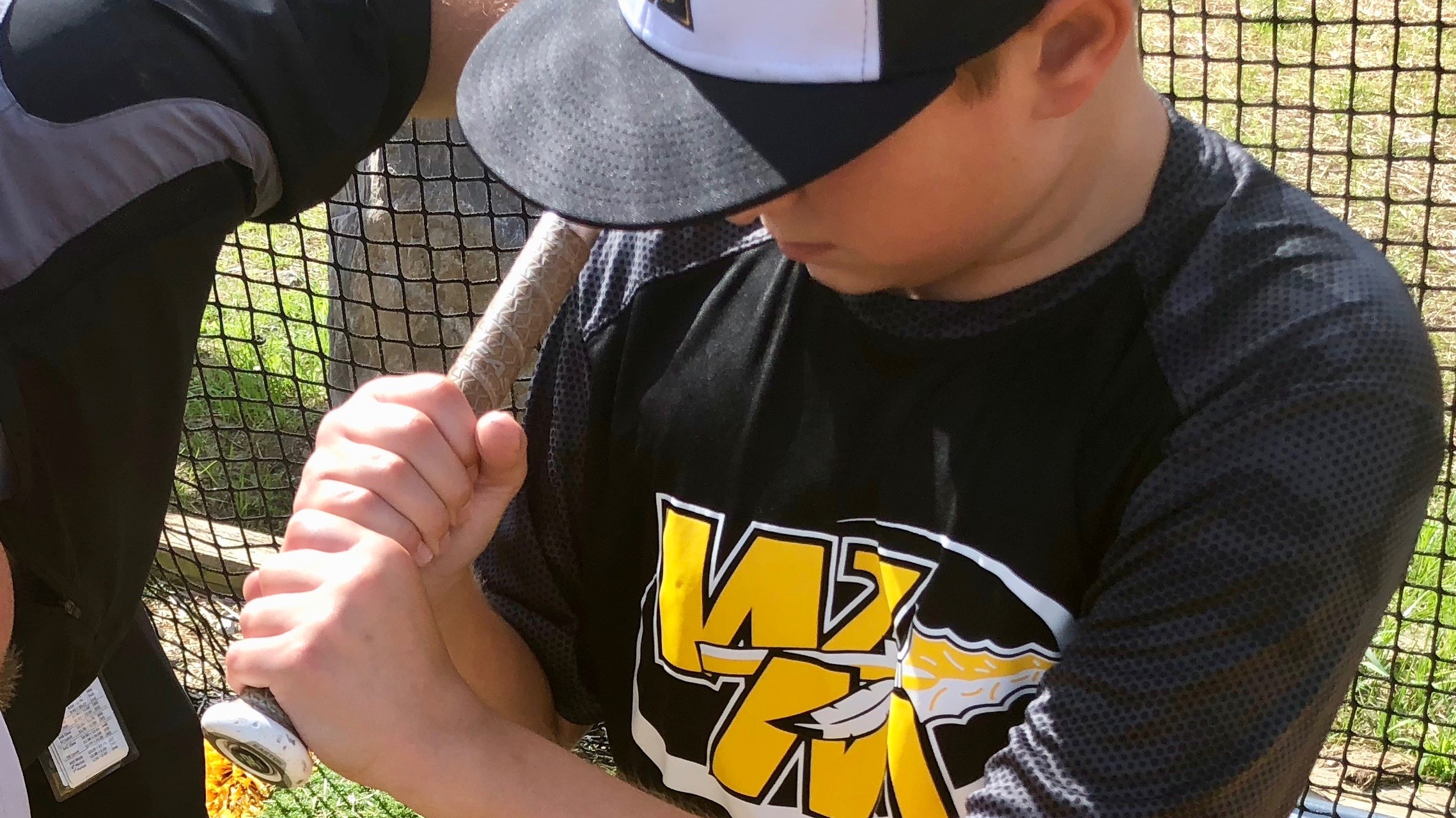 For those of us who've played baseball for years, holding a bat is second nature. It's one of those things you never forget. But for those learning the game for the first time, young players, and parents included, learning to hold the bat properly can be a daunting task. In this blog, we will take a step by step approach for beginning baseball players and their parents so each can learn and understand the basics of holding a baseball bat properly.
As simple as it may seem, having an improper grip can cause flaws in your swing. There are a variation of grips players use as the "best way" or the "correct way" to hold a bat. At U.S. Baseball Academy, we believe the best way to grip a bat is what is called, a "door knocker" grip. To have a tension free swing you need to line up your door knocking knuckles by resting bat in your fingers not your palms. This will allow you to have relaxed wrist and forearms to maximize bat speed, get maximum extension and prevent rolling over early in the swing.
Step by Step Approach
Step One
Step Two
Step Three
Step Four
MORE ABOUT U.S. BASEBALL ACADEMY'S
WINTER/SPRING BASEBALL CAMPS

Now that you're young baseball hitter has learned how to hold a bat, U.S. Baseball Academy winter camps can be the next step in taking your player's game to the next level.
U.S. Baseball Academy will host a winter training program at more than 225 locations across 45 states. USBA's nationally acclaimed off-season training program is locally hosted by baseball coaches in your local area.
Sessions are available for players of all ages and all ability levels. Early registration discounts are available now. Clinics are tailored for rec league, little league, high school, senior league and travel team players throughout the Alliance area. Instruction is available in hitting, pitching, fielding, baserunning and catching. With tuition as low as $139 (23/hour of instruction) for the whole program, the value is unrivaled. Our Triple Play special gets your choice of three skill sessions (hitting, pitching, catching or fielding/baserunning), at a savings of $100 for all 18 hours of instruction ($18/per hour of instruction). You can add just one additional skill and save $30 off regular prices.
Get ahead of the competition and prepare for the upcoming season. Our coaches can get you in mid-season form while others are gathering winter rust.
Space is limited by a low player-coach ratio. Pre-registration is required. Register now and pay later.