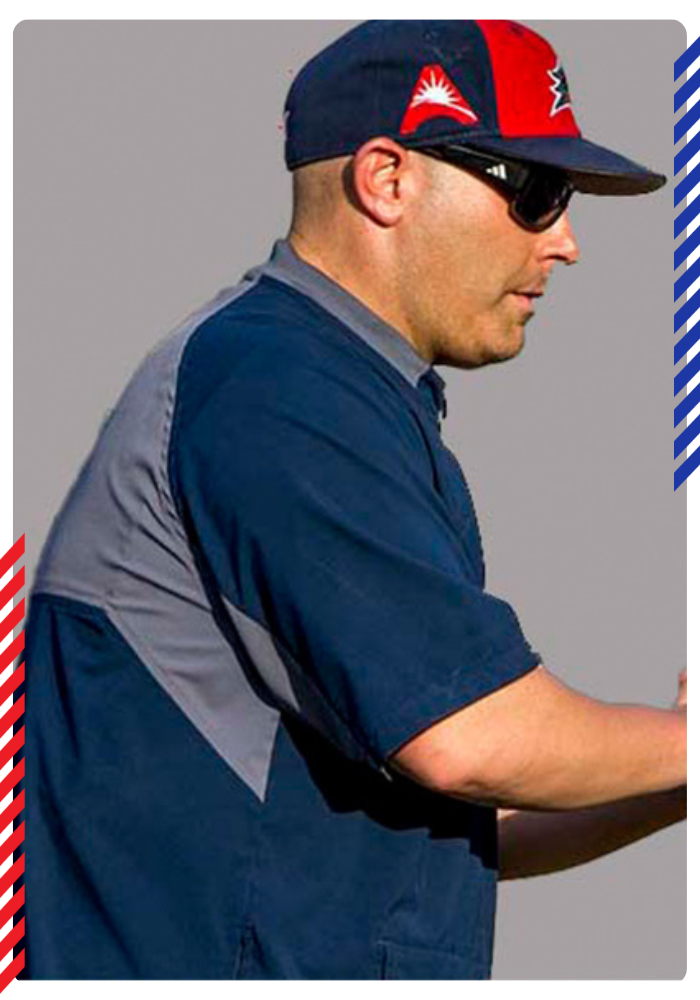 Grant Neary enters his 1st season as the Head Baseball Coach at St.Peter's University in 2023 after serving as the top assistant during the 2022 season. Neary spent the 2021 season as an Assistant Coach at MAAC opponent Iona College where he coached the infielders, hitters and 3rd Base on game days. He was the Head Coach at McDaniel College (MD) from 2018-2020. His first season was highlighted by a 10-5 win over No. 6 Swarthmore College, marking the highest ranked team ever defeated by the Green Terror and a school record 65 team stolen bases. His second season was off to an 8-4 start before the spring 2020 was cut short due to the COVID-19 pandemic.
Playing Experience
High School
Bridgewater-Raritan (N.J.) High School
College
—
Professional
—
Neary spent the previous six seasons (2013-2018) as the assistant head coach at NCAA Division I New Jersey Institute of Technology (NJIT). At NJIT, he ran the offense as the 3rd base coach and worked with the hitters and infielders. During his tenure as the Offensive Coordinator and Hitting Coach there were 22 individual offensive school records broken. The NJIT Baseball program also posted the highest single season winning percentage in the Division I era and set school records for Team Batting Average, Stolen Bases, Slugging, On-Base and Fielding Percentage in that same time span.
Prior to his time at NJIT, he served as an assistant coach and recruiting coordinator at Division II Bloomfield College in 2012. In addition to a focus on recruiting, he also developed the defensive skills and offensive plan for all position players. Bloomfield advanced to the Quarterfinal of the Central Atlantic College Conference tournament and finished with a 22-21 overall record that season. Six players earned all-Conference honors, two garnered all-Region honors and two were Rawlings Gold Glove Award recipients.
Neary spent the previous three seasons prior to Bloomfield at the City College of New York as associate head coach and recruiting coordinator and then was named head coach for the 2011 season. In 2010 and 2011, Neary led CCNY to the conference tournament. He coached 12 players to all-conference honors and one National Strength and Conditioning All-American during his time at CCNY.
He began his coaching career at Watchung Hills (N.J.) high school and was part of a coaching staff that led the program to a Sectional State Championship in 2005.
He was a first-team all-state baseball player at Bridgewater-Raritan (N.J.) High School before multiple shoulder injuries and subsequent surgeries ended his college playing career.
Neary graduated from Kean in 2003 with a degree in physical education/adult fitness, earned his master's in exercise science and health promotion from California (Pa.), is a Certified Strength and Conditioning Specialist (CSCS) and a Registered Athletic Administrator (RAA). In addition to his baseball background, he won both a national and a world championship in powerlifting.
Take Your Game To The Next Level
_____
It's in the Fundamentals