U.S. Baseball Academy Showcase
Colorado Springs, Colorado
Make Next Season, Your Best Season
Register Now for Baseball Showcase in Colorado Springs, Colorado
U.S. Baseball Academy is hosting a new Pro-style Workout showcase in Colorado Springs, Colorado as part of our Winter/Spring Training program. Our showcase event is a great tool for all young players and the perfect complement to our baseball camp programs. The event will be open to players in Grades 4 -10 and will include objective measurements in the timed run (30 yards/60 yards), agility, outfield throw, infield throw, catcher pop times, exit velocity (batting practice/batting tee), and pitching velocity.
Most players and parents are familiar with showcase events for prospective athletes intent on playing at the next level. Players are never too young to start the process of playing at the next level, whether it be playing rec ball, all-stars, middle school, high school, or college.
The goal of baseball showcases is for athletes to get legitimate, measurable numbers in order to demonstrate their abilities and see where they stack up against the competition. Our showcase events are designed to help young players identify strengths and weaknesses help hem with their long term goals.
The USBA Showcase in Colorado Springs, Colorado will give players a platform to compete with players across the country and see how they stack up. In addition to measurable data for players, our goal is to provide a platform for players and their parents to get exposure to travel teams and local organizations. For coaches, it's an opportunity to evaluate your team and also find other athletes in the area to improve your program.
All scores will be entered into a nationwide database allowing parents and players to see how they compare with players locally and nationally. Players can track their progress by re-testing each year. Top performers will be featured on the U.S. Baseball Academy website and all registrants will receive a digital evaluation (check out a sample HERE) have their own player profile (check out a sample HERE) where each score from the event can be viewed. An online leaderboard (check out a sample HERE) will be available to view all comparative data.
As an introductory special U.S. Baseball Academy participants, their friends, and families, the cost is just $79 for the showcase in Colorado Springs, Colorado. This cost includes a free online profile and listing of all local and nationwide scores.
If you have any questions, reply to this email or call us Monday – Friday 9:00 am – 4:00 pm EDT at 866-622-4487.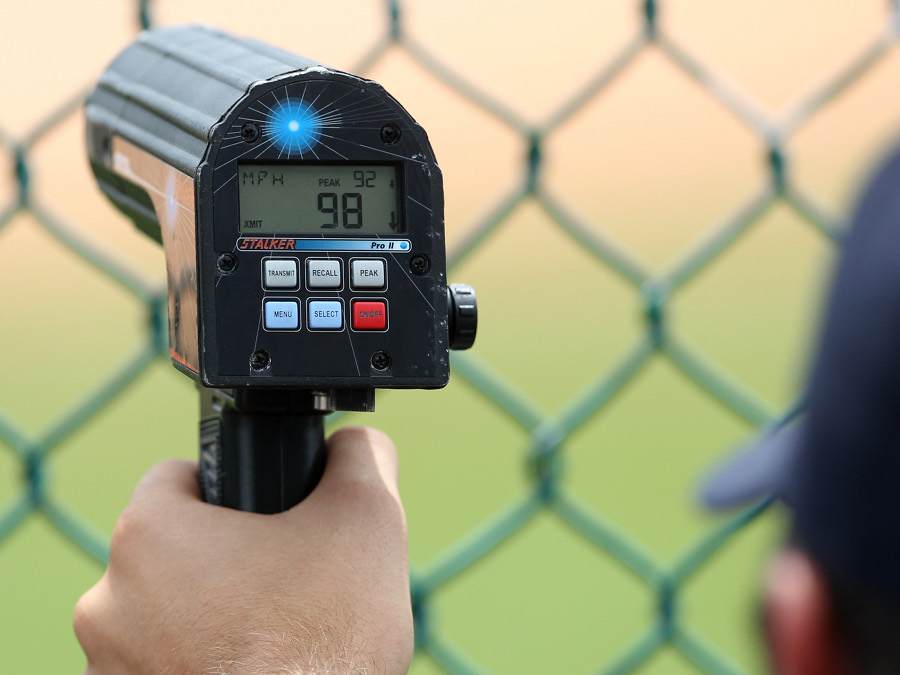 See An Event In Action

*This video is of an outdoor summer event. Most winter events will be held indoors. Check your final details for more information prior to the event.



MORE ABOUT U.S. BASEBALL ACADEMY'S
WINTER/SPRING BASEBALL CAMPS

May 30, 2020, Colorado Springs, Colorado – U.S. Baseball Academy hosts winter baseball camps in 225+ cities across 45 states. The nationally acclaimed off-season training program is locally hosted by baseball coaches right from your local area
Sessions are available for players of all ages and all ability levels. Early registration discounts are available now. Clinics are tailored for rec league, little league, high school, senior league and travel team players throughout the area. Instruction is available in hitting, pitching, fielding, baserunning and catching. With tuition starting at $139 (23/hour of instruction) for the whole program, the value is unrivaled. Our Triple Play special gets your choice of three skill sessions (hitting, pitching, catching or fielding/baserunning), at a savings of $100 for all 18 hours of instruction ($18/per hour of instruction). You can add just one additional skill and save $30 off regular prices.
The four-week instructional program is operated by U.S. Baseball Academy, the nation's largest baseball camp company, with operations in 45 states. Get ahead of the competition and prepare for the upcoming season. Our coaches can get you in mid-season form while others are gathering winter rust.
Space is limited by a low player-coach ratio. Pre-registration is required. Register now and pay later.